Negi Haruba (Haruba Negi, 春場 ねぎ?), born on July 21, 1991 in Aichi Prefecture, Japan. He is the author of the 5Toubun no Hanayome manga.
Biography
In 2014, Negi Haruba drew Rengoku no Karma for the author Shun Hirose in Kodansha. The series ended in 5 volumes.
In 2015, he wrote the Oneshot Vampire Killer and publish it in Kodansha.
In February 2017, Negi wrote yet another Oneshot, 5Toubun no Hanayome in Kodansha. He receives positive feedback the fa and readers. The one-shot began its official serialization in August of the same year.
In August 2018, Negi's 5Toubun no Hanayome received an anime adaptation that is planned to air in January 2019.
Works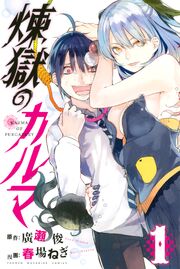 Besides 5Toubun no Hanayome, Negi Haruba was also involved in the illustration of Rengoku no Karma (Rengoku no Karma, 煉獄のカルマ?; English "Karma of Purgatory"), a manga series authored by Shun Hirose.
Illustrations and Sketches
Trivia
Negi's first Twitter avatar from the 5Toubun no Hanayome series is Yotsuba.